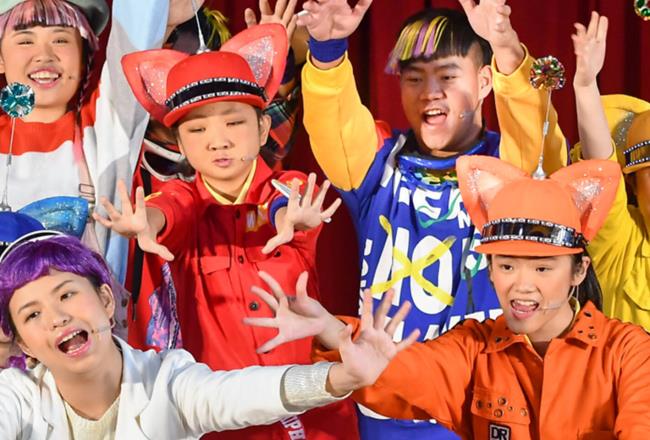 Chemistry Lights Up Diversity
Covestro MagicMaterial School
Building Self Confidence with Chemistry Experiments
Covestro is among the world's largest polymer companies. We launched MagicMaterial School with polymesr as a core in the activity targeted all the junior high school students with a hearing impairment in Taiwan aiming to bring life and chemistry closer together and put chemistry into practice rather than leaving it only as an academic subject. We expect to bring kids into the world of polymers and build their confidence in easy, safe and playful experiments.
Covestro established MagicMaterial School in Taiwan in 2014 with the aim of nurturing kids' interest in chemistry. Originally, we targeted elementary school students but later, in 2017, we decided to shift our focus to hearing impaired students and firstly collaborated with science scholars, theatre directors and customers from Covestro's supply chain to bring science education resources to three schools for hearing impaired students in Taiwan and help their kids perform on the science stage show. So far, the program has been brought to Taipei, Taichung and Kaohsiung every year and won the greatest support and engagement from related faculties, Covestro volunteers as well as clients and other partners.
Grandparents - Grandchildren Science Camp, a project extended from Covestro MagicMaterial School
CSR requires long-term efforts, but how do you keep innovation alive in a long-term project? In fact, innovation is not always equal to a radical change; fine tuning the project is also part of innovation. For example, Covestro MagicMaterial School originally focused on promoting science education to general high school students, and later shifted its focus to hearing-impaired students and invited vulnerable school children. This is what we called "Incremental Innovation".(Quoted from CSR@CommonWealth) With this incremental innovation, we expect this science education activity can be transformed into a Diversity & Inclusion platform, allowing various groups to interact with each other and learn about people's differences. Take Grandparents & Grandchildren Science Camp as our best example, as Taiwan is facing an aging population as well as a rock-bottom birthrate, the elderly and the youth are separated by the generation gap. To bring these two groups closer and bridge the gap between the elderly and science, Covestro Taiwan launched Grandparent - Grandchild Science Camp. We also hope this activity can help to further delay dementia. Grandma's Magic Kitchen is just the first ever Grandparent - Grandchild Science Camp.
The Best Practice to keep realizing Company Social Responsibility
We expect to plant the seed of science into kids' mind with conducting several scientific activities, leading them to explore how materials can make the world a brighter place and teaching them the importance of safety and environment protection. Besides, we also expect to provide a platform to encourage hearing impaired children to express themselves, build self-affirmation and further promote diversity and inclusion.
The program includes these activities:
"MagicMaterial School" is the first program for scientific activities in Taiwan targeting those junior high school students with a hearing impairment. This activity includes scientific experiments and theatrical performance. We expect to bring chemistry into kids' lives and raise their interest in science with basic knowledge of polymer and the experiments as well as on-stage performance to deliver the concept of environment protection.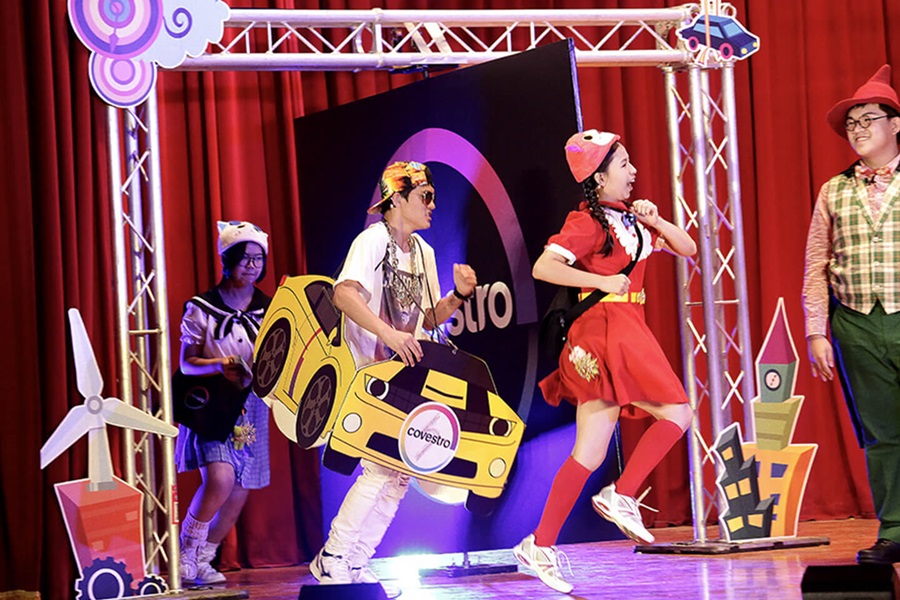 Due to the lack of scientific education in sign language teachers, Taichung Special Education School for The Hearing Impaired doesn't have the resources of physics and chemical teachers, thus they can't even use their science lab for courses, which restricts the hearing impaired students to the equality of education resources. To deal with this situation, Covestro teams up with the Department of Science Education and Application of National Taichung University of Education to hold a long-term science club with plenty of physics and chemical courses as well as experiments for the school with hearing impaired students.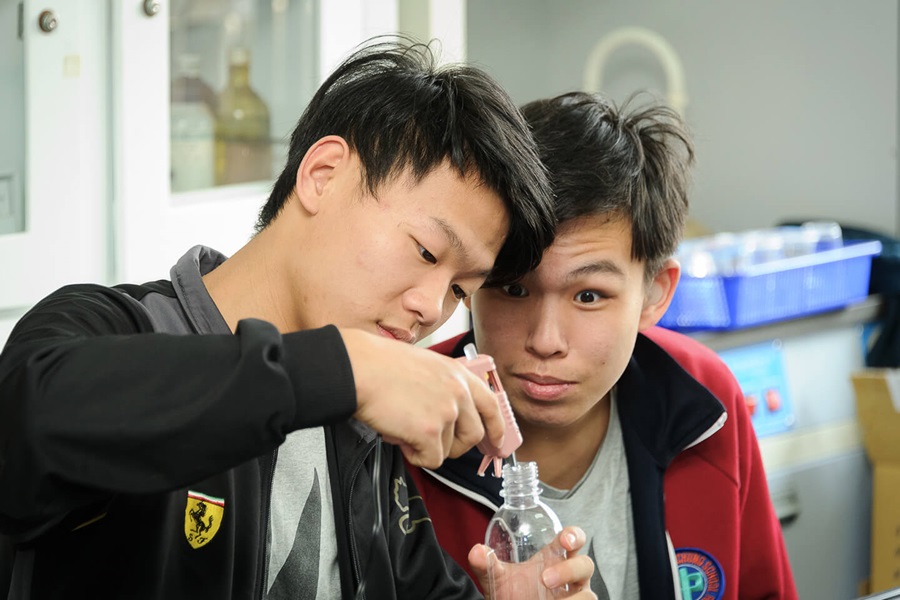 Taiwan is facing severe problems of declining birthrate and aging society. The Ministry of The Interior of Taiwan also declared that Taiwan has officially become an aging society with over 14% of the aged population. With this situation, lifelong learning, intergenerational relations and the prevention of Dementia have also become hot topics. Covestro Taiwan rolled out its MagicMaterial School in 2014 targeting at elementary school students as well as hearing-impaired students. In 2019, this program has further expanded its influence to diverse group, holding Grandparents and Grandsons Science Camp. We expect to facilitate the intergenerational relations between grandparents and grandsons, raise the awareness of aging population and reduce the possibility of having Dementia by simple, safe and inclusive science courses as well as experiences.