Covestro Appoints the New Managing Director of Taiwan, Dr. Carsten Wildebrand
Leading material manufacturer Covestro announced today the appointment of its new Managing Director of Taiwan, Dr. Carsten Wildebrand — the current Head of Specialty Films Plant Management in Dormagen, Germany — as of 1st July. He will also take the role of Head of Operations Coatings and Adhesives – APAC 2 (excluding Mainland China).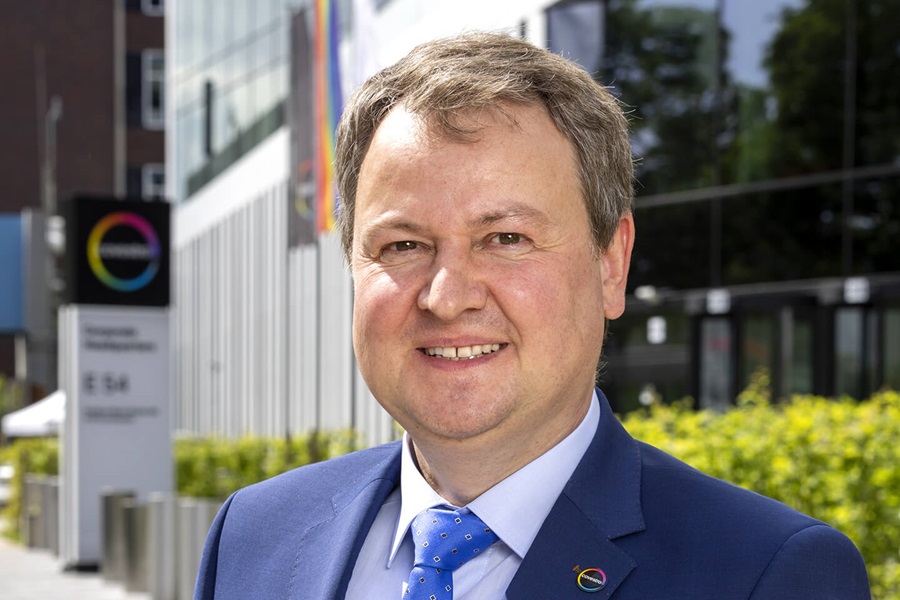 After 32 years of service at Covestro, Michael Lee — the current Managing Director of Covestro Taiwan and Head of Electrical and Electronics of Engineering Plastics in Japan, Korea and Taiwan — will retire on 30 June 2022. In addition, since June 2022, Covestro Taiwan has completed the legal integration of former RFM companies in Taiwan, as part of Covestro's global acquisition of the RFM business with Koninklijke DSM.
"Dr. Carsten Wildebrand has a strong technical background in chemical engineering and material science", indicated Michael Lee. "As an experienced leader, he will guide Covestro Taiwan with keen cross-department and cross-culture integration and a customer-oriented management philosophy. I am proud to have such an outstanding successor."
Troy Shao, Former RFM Taiwan Managing Director and current Covestro Taiwan consultant, said, "Under the leadership of Dr. Carsten Wildebrand, I believe Covestro Taiwan, which has completed its merger this month, will march towards a more diverse and sustainable future."
"I am honoured to be appointed to the Managing Director of Covestro Taiwan", said Dr. Carsten Wildebrand. "It is my firm belief that our powerful teams, our Covestro culture, our diverse and sustainable product solutions, cutting-edge research and development capabilities, advanced production technologies as well as our outstanding CSR programs will foster Covestro Taiwan's leading position in all aspects of our business and ensure an exciting future with our customers and partners in the ever-changing marketplace."
About Covestro:
Covestro is one of the world's leading manufacturers of high-quality polymer materials and their components. With its innovative products, processes and methods, the company helps enhance sustainability and the quality of life in many areas. Covestro supplies customers around the world in key industries such as mobility, building and living, as well as the electrical and electronics sector. In addition, polymers from Covestro are used in sectors such as sports and leisure, cosmetics and health, as well as in the chemical industry itself.
The company is committed to becoming fully circular and aims to become climate neutral by 2035 (scope 1 and 2). Covestro generated sales of around EUR 15.9 billion in fiscal 2021. At the end of 2021, the company had 50 production sites worldwide and employed approximately 17,900 people (calculated as full-time equivalents).
Forward-looking statements
This news release may contain forward-looking statements based on current assumptions and forecasts made by Covestro AG. Various known and unknown risks, uncertainties and other factors could lead to material differences between the actual future results, financial situation, development or performance of the company and the estimates given here. These factors include those discussed in Covestro's public reports which are available at www.covestro.com. The company assumes no liability whatsoever to update these forward-looking statements or to conform them to future events or developments.