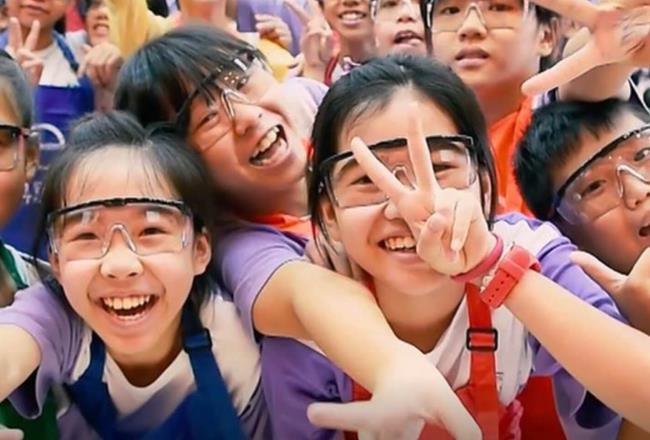 Covestro MagicMaterial School Online Lab
Purpose of Establishment
For a long time, when we talked about "science", it was only understood from the perspective of disciplines, which not only underestimates its depth and breadth, but also limits children's curiosity and exploration of science. The truth is, "scientific phenomena" are actually omnipresent, for example, the kitchen where we make delicious dishes is a place full of chemical and physical reactions. In order to get rid of the traditional thinking mode from textbook, and bridge the gap between life and science, Covestro launched "MagicMaterial School", a series of science education activities, in 2014. With easy, safe and playful experiments, we expect to motivate kids to learn about science, discovering the theories behind each scientific phenomenon in daily life.
Cooperating with Professor Steve Hsu from the Department of Science Education and Application of National Taichung University of Education in Taiwan, who has also been a science education consultant for Covestro, we have created "Covestro MagicMaterial School Online Lab". It changes the traditional learning environment and materials, with children aged six to twelve as our target group. With a clear and simple style to make the three categories of experiments that were found in "Covestro MagicMaterial" before into online materials, including "Magical Creatures: Create your own pet", "Magic Pharmacy: Formulate potion with magical power" and "Deformation: Hide and seek", guiding children to explore the "How" and "Why" of science. Meanwhile this Online Lab is set up with a message board for discussion, through the interaction of questioning and sharing, this provides a creative communication platform for each child. In addition, when parents accompany kids to complete these experiments, it will simultaneously create opportunities for parents and children to learn together and encourage them to cultivate children's enthusiasm for learning autonomously!
The aim of science education isn't to cultivate scientists, but to cultivate citizens with basic scientific literacy who can adapt to the future of technological society. Through "Covestro MagicMaterial School Online Lab", we hope to lead children into "scientific thinking mode", and to gradually develop the ability to discover, think, and solve problems.