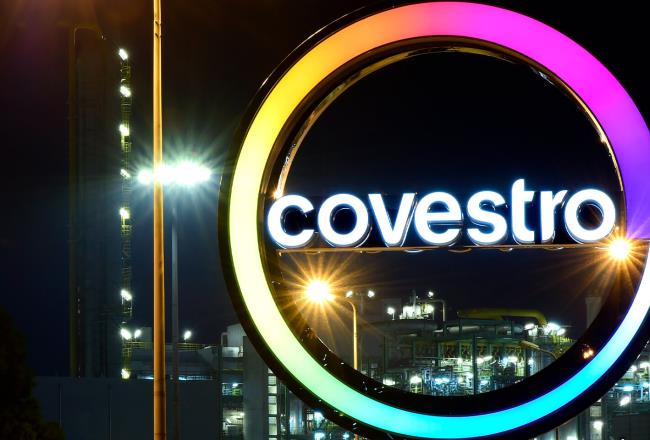 Overview
Covestro in China
With 2020 sales of EUR 10.7 billion, Covestro is among the world's leading polymer companies. Business activities are focused on the manufacture of high-tech polymer materials and the development of innovative, sustainable solutions for products used in many areas of daily life.
In doing so, Covestro is fully committed to the circular economy. The main industries served are the automotive and transportation industries, construction, furniture and wood processing, as well as electrical, electronics, and household appliances industries. Other sectors include sports and leisure, cosmetics, health and the chemical industry itself. At the end of 2020, Covestro has 33 production sites worldwide and employs approximately 16,500 people (calculated as full-time equivalents).
Covestro's sales in China totaled EUR 2.25 billion in 2020, accounting for 21 percent of group sales and making it the company's single largest market. Covestro's cumulative investment in China exceeded EUR 3.8 billion as of the end of 2020. Covestro has been in China for a long history, providing high performance materials and innovative solutions to meet customers' needs with a full range of business activities including R&D, manufacturing and sales. Covestro has 7 production sites, 1 regional innovation hub, 7 offices and more than 3,000 employees in Greater China. Covestro has been awarded Top Employer China 2019, 2020 and 2021 for three consecutive years by the Top Employers Institute for its exceptional employee offerings in the country.
Upgraded Regional Headquarters in Shanghai
Covestro has grown from strength to strength through the years since its regional headquarters was established in Pudong, Shanghai in 2011. This was exemplified in 2020 when Covestro upgraded its Shanghai headquarters to become Covestro (Shanghai) Investment Co., Ltd., which undertakes more functions and business scopes such as management, R&D, operation and investment. To create a multifunctional, integrated headquarters, Covestro has placed the following businesses and functions under the Shanghai entity: the global headquarters of Business Unit Polycarbonates, Asia Pacific headquarters of Business Unit Coatings, Adhesives, Specialties, Asia Pacific Innovation Center, Asia Pacific headquarters of Marketing, Asia Pacific Accounting Shared Service Center, Asia Pacific IT Center, Global Procurement Asia Pacific Center and Asia Pacific HSEQ Center. In 2020, Covestro (Shanghai) Investment Co., Ltd. was recognized by the city authority as the first global business unit headquarters of a multinational company in Shanghai.
State-of-the-art Production
In production, Covestro has since 2001 invested more than EUR 3.5 billion into building the Shanghai integrated site, which is the company's largest site worldwide. Covestro Integrated Site Shanghai (CISS) is now home to 11 plants with the latest technology, covering all major products that Covestro offers and serving industries including construction, automotive and electronics. CISS was granted the National Green Factory certificate by the Ministry of Industry and Information Technology in 2018 for its continuous efforts in using innovative processes that ensure greater sustainability in manufacturing.
World-class Innovation from China for the World
Covestro embraces a holistic approach towards innovation. Established in 2001, Covestro's Polymer Research and Development Center (PRDC) in Shanghai has become the regional innovation hub and provides unparalleled support to customers in the APAC region and to the world. The center also explores new business models and digitalization, ventures in e-commerce and fosters incubation of start-ups under the "Open Innovation Hub" concept. Covestro believes in accelerating innovation by opening up and collaborating with industry, academia and partners in the value chains. Propelling collaboration, co-patenting, co-ideation, and co-development spirit in all business segments with customers and ecosystem helps us to push boundaries beyond what is possible today. At Covestro, innovation is everyone and everywhere, and it goes hand in hand with sustainability with a strong emphasis on circular economy.
Industry-Academia Cooperation for Brighter Future
Covestro also established the Covestro-Tongji Innovation Academy with Tongji University, aiming to explore and promote innovative industry-academia cooperation which focuses on industrializing innovation outcomes in the areas of mobility and construction, as well as providing education and talent development programs in related fields. The Academy is expanding its open innovation collaboration by focusing particularly on digitalization, enhancing EV battery performance, and deriving innovative materials to improve car interior air quality as well as exploring the Chinese robotics industry.
Moreover, Covestro has set up an endowed chair in partnership with the UNEP-Tongji Institute of Environment for Sustainable Development for sustainability-related research topics such as circular economy, urbanization and climate change.
Find more information at www.covestro.com, www.covestro.cn and on WeChat.