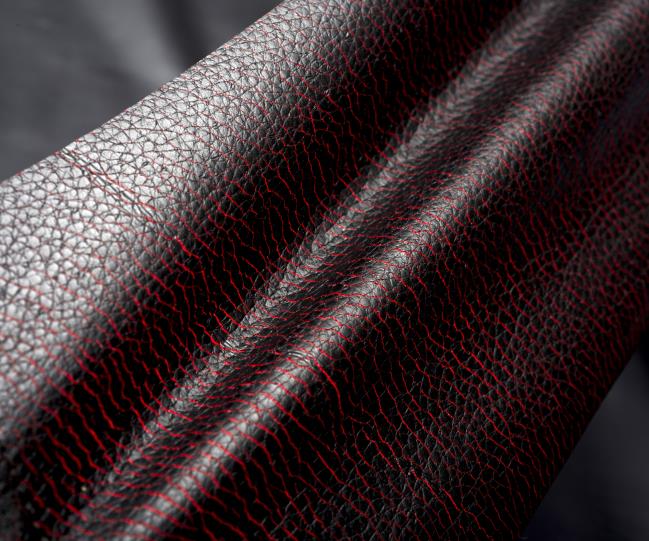 Sustainable technical fabrics thanks to high-tech PU and TPU
Sustainable technical fabrics
More sustainable and safer technical fabrics with new polymeric materials
The sportswear market is constantly growing as well as those of technical fabrics and the materials to make them. Exploded with the fashion of streetwear, today technical garments have conquered a place of honor in everyone's wardrobes. Performance, pleasantness, ease of maintenance were the factors that imposed the garments made with technical fabrics, which have now left the purely sporting areas to become iconic and trendy must-haves.
The rising numbers are confirmed by a McKinsey research which predicts the continuation of the positive trend in the sector. It is estimated that the numbers of the global technical and sports clothing market will continue to rise by 8-10% per year until 2025, rising from 295 billion euros in 2021 to the future 395 billion within the next three years.
A rapidly evolving situation that nevertheless asks the players in the sector, whether small or large, to respond to the fundamental request for sustainability and circularity of products and materials.
The textile and clothing industry is one of the most polluting along its entire supply chain: from the creation of fabrics, to production processes, up to disposal. Even the washings themselves are responsible for 35% of the release of microplastics in the oceans.
The European Union has quantified in a report the environmental impact of the textile industry which is responsible for 10% of greenhouse gases, a greater percentage of air and sea transport combined. And he goes so far as to urge manufacturers to design products that produce better performance in terms of component toxicity, recyclability, and energy efficiency.
Sustainability has therefore become a priority for both consumers and legislators, and companies must respond to this question by introducing more sustainable materials, supply chains and production, and striving to find innovative solutions.
Covestro unveiled new polyurethane (PU) material systems that are more sustainable and environmentally friendly in terms of raw materials, processing and properties. Alongside these, it has developed thermoplastic polyurethane films to be used in textile applications that are compatible with the skin and guaranteed free of harmful and polluting substances, certified with OEKO-TEX Standard 100.
Carbon dioxide-based elastic textile fibers for the clothing industry
One of the fundamental steps for sustainability is to find alternative sources of raw materials to oil. Technical fabrics are almost always made with synthetic yarns of fossil origin, and if these are of animal and vegetable origin, they almost always have synthetic yarns inside them, such as spandex or other elastomers, to give that elasticity, expandability and flexibility essential to sportswear that must support and encourage movements. Covestro has collaborated with the University of Aachen to develop elastic textile fibers that use carbon from carbon dioxide and not from fossil sources, precisely for applications in the clothing industry.
The two research projects have succeeded in producing CO2-based elastic textile fibers that partially replace crude oil as a raw material.
From research, we moved on to the production process on an industrial scale, in order to make these innovative fibers available for the market. Their use finds application, for example, in stockings and medical fabrics, replacing traditional elastic fibers based on crude oil.
This type of solution had already been used for the production of foam in mattresses and sports floors and can now be used by the textile industry. The goal is to expand the use of carbon dioxide emitted by production sites which is thus recovered and reused instead of being dispersed into the atmosphere where it contributes to the greenhouse effect and global warming.
"This is a very promising further approach to enable an ever wider use of carbon dioxide as an alternative feedstock in the chemical industry and expand the feedstock base," says Markus Steilemann, CEO of Covestro.
Sustainable technical textile coverings
The technical fabric must respond and numerous requests. They are often called smart fabrics because they have numerous characteristics and performances that natural fibers do not possess. A technical fabric can be fireproof, antibacterial, antistatic, abrasion resistant, waterproof and protects from sunlight. To obtain these properties, a polyurethane coating is used to increase physical and chemical performance but must also be biocompatible because it is used in contact with the skin.
Covestro has brought to the market new polyurethane dispersions that can be used as binders for digital textile printing and a 2-component polyurethane system that can be used as a coating for technical fabrics.
The thermoplastic polyurethane (TPU) films have been certified according to Standard 100 by OEKO-TEX, the certification system for textile raw materials which certifies that the products do not present risks to the health of consumers. Covestro's new polyurethane (PU) coating and film systems are more sustainable and environmentally friendly in terms of raw materials, processing and properties.
A variety of aliphatic based anionic polyurethane that can be used to formulate water based pigment inks for digital inkjet printing. Digital textile printing enables cost-effective production of small batches, reduces time-to-market and decreases waste volumes by up to 85% compared to analogue printing technologies.
The new materials are drop-in solutions and therefore can be adopted without the need to change the production method.
Consumers have realized that even individual gestures affect their carbon footprint every day, week after week, year after year. And it is up to the industry to concretely respond to the demand for sustainability and circularity, even starting with a simple t-shirt.