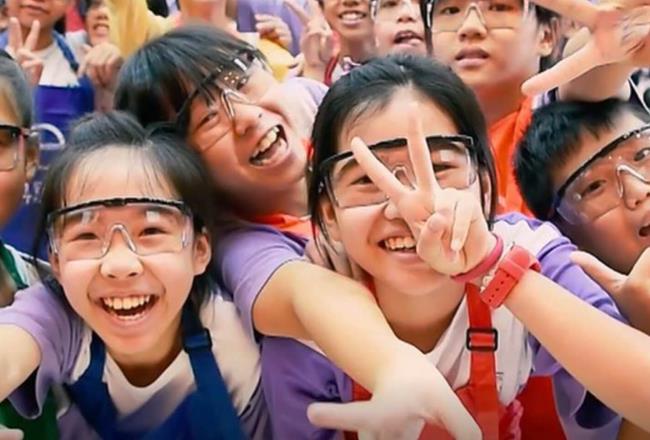 MagicMaterial School eScience Lab
Hands-on Science
Before Experiment ....
Safety Notice:
Since your homes aren't professional science laboratories, the most important principle for any experiment for children to conduct is that they are accompanied by adult, and that both adult and children fully understand the safety conditions of the experiment, the physical and chemical properties of the materials used, and the correct method to use. As long as you strictly follow the rules and instructions of the operating procedures, these experiments from Covestro MagicalMaterials School are safe for kids to complete with their parents. At the same time, remember to be careful and NOT to swallow any experimental materials, and keep the habit of washing your hands frequently, so that no chemicals are left on your hands!
Care of Magical Creatures — Create your own pet

Magical molecular cuisine
Magic Slime Experiment with Borax
Magic Slime Experiment with contact lens solution
Magic Pharmacy — Formulate potion with magical power

Bouncing bubbles
Magical lava lamp
Baking Soda Rocket
The Magic 3D Drawing
Fun of stacking layers of color liquids
Rainbow Fountain
Deformation — Hide and seek

Dance of a disk's images
Magical invisible ink
The blossoming of paper flowers
Magical color-changing glasses
The Cheerios Effect
The Magic Fountain
Colorful dancing milk
The Mystery of Nanocarbon
【Disclaimers】
1. Any information and content in this website is provided by Covestro (Taiwan) Ltd. ("Covestro" or "we" or "our" or "us") without warranty or guarantee of any kind (including, but not limited to, the completeness, accuracy or reliability of any such information) and is subject to change without notice. It is expressly understood and agreed that you assume and hereby expressly release us from all liability, in tort, contract, or otherwise, that is incurred in connection with your use of this website. Any statement or recommendation that is not contained herein is unauthorized and shall not bind us. Nothing herein shall be construed as a recommendation to use any product in conflict with any claims of any patent relative to any material or its use. No license is implied or in fact granted under the claims of any patent.
2. Covestro, our affiliates, officers, directors, employees, agents, suppliers, or licensors shall not be liable to any person for any indirect, incidental, special, punitive, cover-up, or consequential damages – including, but not limited to, lost profits, income, sales, goodwill, uses of content, impacts on business, business interruptions, losses of expected savings, lost business opportunities – howsoever caused, under any theory of liability, including, but not limited to, contracts, infringements, warranties, breaches of legal obligations, negligence, or any other reason, even if we have been informed that such damages may occur or may have been foreseen.