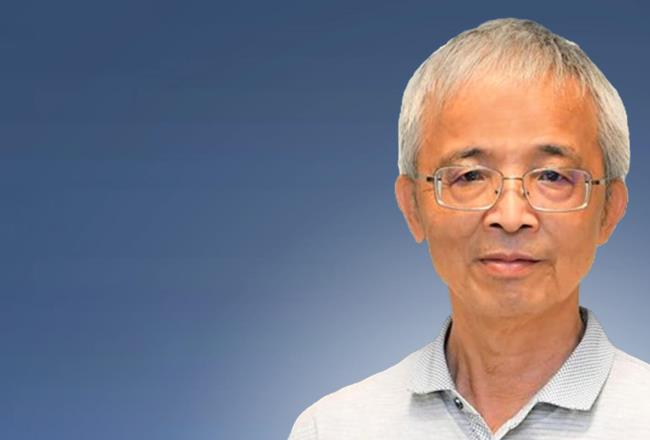 Covestro MagicMaterial School Online Lab
Have fun in science with Professor Hsu
Professor Hsu, the science and education consultant of Covestro
Background
His research fields include scientific games, scientific magic, scientific concept diagnosis and learning, scientific history and the nature of science.
He was elected as a director of the "Association of Science Education in Taiwan" and Executive Editor of the "Chinese Journal of Science Education"
One of his pieces of work, the《Playing Brings Creativity》science experiment series, has been selected many times by the Ministry of Culture as an excellent set of extracurricular books for elementary and middle-school students. He also won an award at the 36th Golden Tripod Awards(Children and Youth Book Award Science)
Professor Hsu has also been a science and education consultant for Covestro since 2017, guiding and designing all of the science-related experiments, including "MagicMaterial School" and "Grandparent-Grandchild Science Camp".
In 2018, with Professor Hsu's support, Covestro Taiwan established the "Covestro MagicMaterial School Science Club" at Taichung Special School for Students with Hearing Impairments with the aim of bringing long-term resources to science education for the hearing-impaired.
Welcome to Professor Hsu's Science Experiment Lab, discovering the magic of science.
《Professor Hsu wants to say...》
Covestro Taiwan always begins by considering public welfare; I quite agree with their commitment to fulfilling corporate social responsibility. I hope to contribute my own efforts to design various experiments that apply in daily life to shorten the gaps between science and children. Meanwhile, the different kinds of science and education activities organized by Covestro provide students who major in Science Education and Application with a diverse training opportunity, helping them to put what they have learned into teaching practice and to accumulate practical experience during the process.
These three initiatives all contribute to the cultivation of scientific literacy. Among them, the "Grandparent-Grandchild Science Camp" impresses me the most. Unlike previous science and education initiatives, which have students as their only target audience, Covestro has taken the lead in creating Taiwan's first set of scientific activities for grandchildren and grandparents. This cross-generational combination not only encourages the concept of lifelong learning, but also shortens the distance between children, elders and science, which is different from what happens at academic science and education events. In my view, these three initiatives initiated by Covestro have filled the gaps in traditional science education and can be said to be major innovations and contributions in science education.
As a professor, cultivating future science and education talents is the goal of my teaching career. I thank Covestro for providing such a wonderful platform that enables students to apply the professional knowledge they have learned in school to different audiences and different scenarios. It's a "win-win" situation for enterprise and educational institutions. Therefore, I strongly encourage students to seize every opportunity to participate in these special experiences.
As a counselor, I think it is important for parents to keep an "open" mindset, encouraging children to get to know and observe things around them more, and not to stifle children's enthusiasm for asking questions or generating ideas. Most of all, it is crucial to accompany children and to "experience together" if they are to always maintain their curiosity and thirst for knowledge. In addition, parents should also take the initiative to create learning scenarios and opportunities. In this era of information explosion, there are various channels and media, so the approach to science is eclectic and will not only involve printed books but also information from the Internet, which is even more diverse. At this crucial stage, parents are required to act as gatekeepers to filter inappropriate data to ensure that children receive high-quality and safe scientific information. After such long-term training, I believe that the attention and mentality of children can move in a deeper and more diverse direction.
The purpose of learning science in a fun playful way is to hope that children will get to know more about the so-called scientific culture. This does not refer to general scientific knowledge, but rather involves allowing children to receive a scientific stimulation, guiding them to get more familiar and experience various natural phenomena and experiments, and letting them explore and observe these phenomena. Therefore, the purpose of playing science games is to cultivate children's understanding of science such that they try to comprehend the reasons and features behind each phenomenon and have the thought of "Ah...it turns out that there is such a phenomenon in nature "and become curious. That's how kids to enjoy learning science. Through the method of playing science games, we are also training children to think scientifically, that is, to prepare the attitude of rational thinking. As children grow older, they understand more deeply and comprehensively, and gain the ability to discover, to think and to solve problems. This is a step-by-step process.
Since our homes aren't professional science laboratories, the most important principle for any experiment for children is that they are accompanied by adult, and that they fully understand the safety status of the experiment, the physical properties of the materials used, and the correct method to manipulate. As long as you strictly follow the rules and instructions of the operating procedures, these experiments from Covestro MagicalMaterials School are safe enough for kids to complete with their parents. At the same time, remember to be careful and NOT eat any experimental materials, and keep the habit of washing your hands frequently, so that no chemicals are left on your hands!
If you are already very interested in science, I will be glad to tell you that you will have a broader horizon in the future. For children who have not yet been exposed to science, I will encourage you to pay more attention to the things around you in your life and ask questions such as why does the rainbow have seven colors? Why does the bubble burst? Why does the magnet have magnetism? As long as you always have curiosity and the courage to experience the content of different fields, you can become a little scientist!