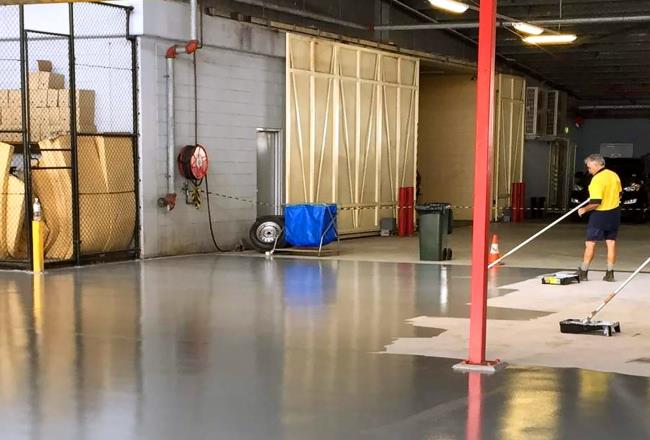 Pasquick technology ensures rapid return to service for 24-hour police station
A busy, 24-hour police station in Darwin has had a rapid return to service thanks to the fast-drying properties of Covestro's Pasquick technology.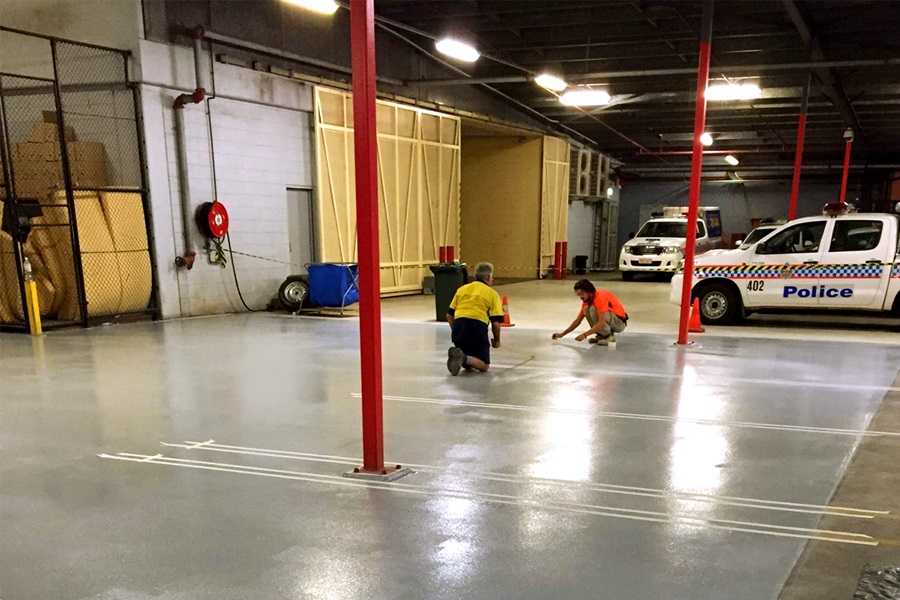 As an area that experiences high traffic volumes, the police station car park required a high performance, anti-skid surface that would:
Increase car park longevity
Protect the concrete substrate
Improve the look of the area
Ensure anti-slip surface
Fortunately, Eracoat 2K Rapid provided the perfect solution. Eracoat 2K Rapid is produced by Covestro's Australian Pasquick partner, Era Polymers.
According to George Zavras, Business Manager at Era Polymers, the Covestro partnership has played an important role in Era Polymer's ability to deliver innovative technologies and grow their business. "Covestro are a leader in their field. Through our partnership we've been able to develop new and innovative products, which ensure spaces are back in operation quicker than with traditional technology" he said.
The beauty of the Pasquick technology that is used in Eracoat 2K Rapid, is that it enables floor coatings to be developed that are highly durable, skid resistant and colour fast. They also offer a rapid return to service, which was crucial for this project.
As it was not possible to close the entire police station car park in one go, Eracoat 2k Rapid was the obvious solution. The contractors were able to apply the product quickly, using conventional application tools, and the rapid drying time meant that the entire car park was able to return to full service within just two days.
The results were a new anti-skid surfacing of the carpark with new line markings, and minimal disruption to the police station staff.
On behalf of Covestro Australia, we extend a huge congratulations to Era Polymers and their contractors for putting our Pasquick technology to excellent use!