Technological polymers create the city of the future
City of the future
City of the future
The United Nations predicts that, in 2050, nearly 70% of the world's population will live in urban centers. Considered a place of opportunity and individual freedom, cities are the tangible story of the profound transformation of contemporary society. However, the new demands for sustainability and post-pandemic reflections have undermined the dominant model center vs suburbs, and increased the desire for livable and service-rich neighborhoods that become places of relationship and growth. It's the affirmation of the inspiring principle of Anne Hidalgo, mayor of Paris, one of the most influential cities in the world. According to Hidalgo, cities must be increasingly sustainable and residents must be able to meet all their needs, for work, shopping, health or culture, within 15 minutes of their home. So how should the city of the future be like? Above all, resource-saving and socially inclusive. To realize this vision, we focus on technological innovations, digital methods and networks of intelligent systems, with optimized infrastructures, logistics, livable and ecological public and private spaces.
Here the new materials come into play that offer innovative and eco-sustainable solutions. Covestro, as a manufacturer of high-tech polymers, provides designers and companies with resources and know-how to help build cities of the future that are sustainable and resilient.

The new materials help transform the city
The European Community has recognized the capacity of urban agglomerations to be catalysts for innovation, experimentation and social mobility. Smart cities can guarantee accessibility to services of both economic and social interest and it is starting from the innovations made in cities that a more sustainable future can be built.
Urban agglomerations are huge energy eaters and CO2 producers. The transformations must aim at minimizing the environmental impact of buildings, transport and consumption. High-tech polymeric materials seem to meet all the demands for eco-compatibility in the building sector, connection devices, logistics and finally in the life cycle of consumer goods. The goal is to transform cities into places that offer high quality of living, productive and economic efficiency, limiting the consumption of resources as much as possible.Covestro has in its portfolio concrete solutions to improve the efficiency of cities and experimental projects that outline the vision of what is possible to do for the future of cities.
Insulation of buildings
If new homes can benefit from new materials and technologies for thermal insulation, existing buildings are real devourers of resources. It is estimated that buildings are responsible for 36% of global energy consumption and nearly 40% of all CO2 emissions.
Thanks to the polyurethane it is possible to improve the insulation of buildings by 80% and drastically reduce the production of CO2 for cooling or heating. PU insulation offers better performance than other traditional insulation such as mineral wool or polystyrene. Furthermore, the PU allows to create insulating panels with reduced thickness, perfect for improving the insulation of existing buildings without affecting the available volumes.
The real revolution, however, is to capture and use the carbon dioxide produced by human activities to transform it into a raw material. Covestro already produces expanded polyurethane panels with 20% recovered CO2. The homes of the future thus contribute to reversing the trend of greenhouse gas emissions and actively participate in reversing climate change. [qui link all'articolo sul recupero 20% anidride carbonica (cardyon)]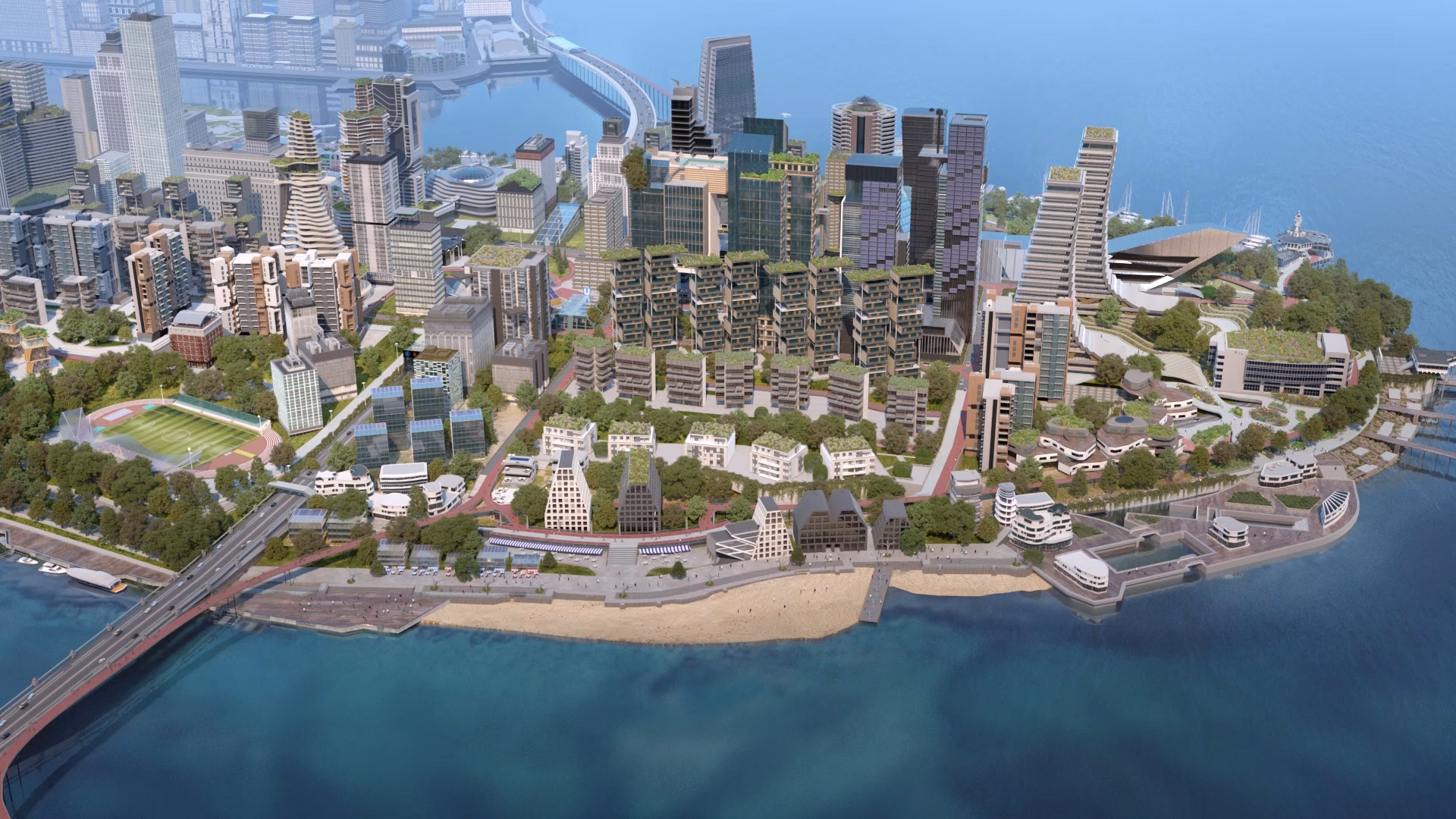 Urban resilience
Rethinking the city of the future means moving from the mere redevelopment of the existing one to a city model that manages to respond effectively to the impacts of social, economic and natural impulses. The new polymeric materials respond effectively and quickly to the many demands that urban agglomerations place on designers but also on governments. One of the biggest challenges is the rapid growth of cities and the need for new living spaces. Thanks to polycarbonate it is possible to create affordable housing reducing costs. These accommodations are also perfect in emergency situations such as earthquakes or floods.
The mobility of the future
One of the most important problems facing urban agglomerations is traffic. This has a significant impact on travel times and air pollution. High-tech polycarbonates are an alternative to metal and glass and make cars lighter and more aerodynamic by reducing fuel consumption.
Electric vehicles are another step in making urban mobility more sustainable. Advanced battery packaging solutions with flame-retardant and lightweight polycarbonates make electric vehicles safer and more efficient and allow for the improvement of both private and collective transport such as taxis and buses.
Sustainable energy
Cities are energy devourers. It is imperative that this comes from renewable sources such as wind and solar. A future challenge is to make wind more and more affordable. Polymer materials can be a welcome breakthrough in building new wind turbines.
Thanks to an innovative project, Covestro was able to obtain large blades to capture more wind flow and produce more energy.
Alongside production, the storage of energy produced with sources that are not always available, such as wind and sun, is essential. More powerful batteries create cooling and safety problems. Covestro flame retardant polycarbonates have been pioneered in the construction of batteries and have demonstrated the ability to make them safer and more efficient.
Urban infrastructure
The smart city offers infrastructure systems that are anticipatory and proactive, rather than reactive. Analyzing connected city data can help calibrate and reduce the environmental footprint of cities and improve urban life.
Sustainable coating resins are suitable for protecting devices from the elements and making urban networks perfectly functional in all conditions. With polycarbonate, Covestro is making extremely thin housings for 5G networks that can be integrated into various architectural contexts and absolutely transparent for the transmission bands. Polycarbonate helps design 5G transmitters that are physically small, discreet, and easier to install on lampposts, bus shelters, lampposts, and other structures.
The city of the future is therefore close at hand and asks for collective and collaborative choices because, as the urban planner Livio Sacchi says:
"A future that is built together over time is nothing other than the product of our present actions and, above all, of our ability to design and innovate".
(The future of cities)