Smart Infrastructure: An operating system for tomorrow's cities?
In our new series #MyFutureCity, we invite experts from different industries to explore answers for tackling the future of urbanization. Here, Alanus von Radecki writes about the effect of digital transformation on a city's infrastructure and why street lighting can play an important role in building a smart city.
Today, more than 50 percent of the human population lives in cities, where they consume approximately 70 percent of global man-made energy. "Population growth is quite a challenge for metropolitan areas because their systems simply haven't been designed to manage such large numbers or the increasingly networked lifestyles of modern city dwellers," says von Radecki.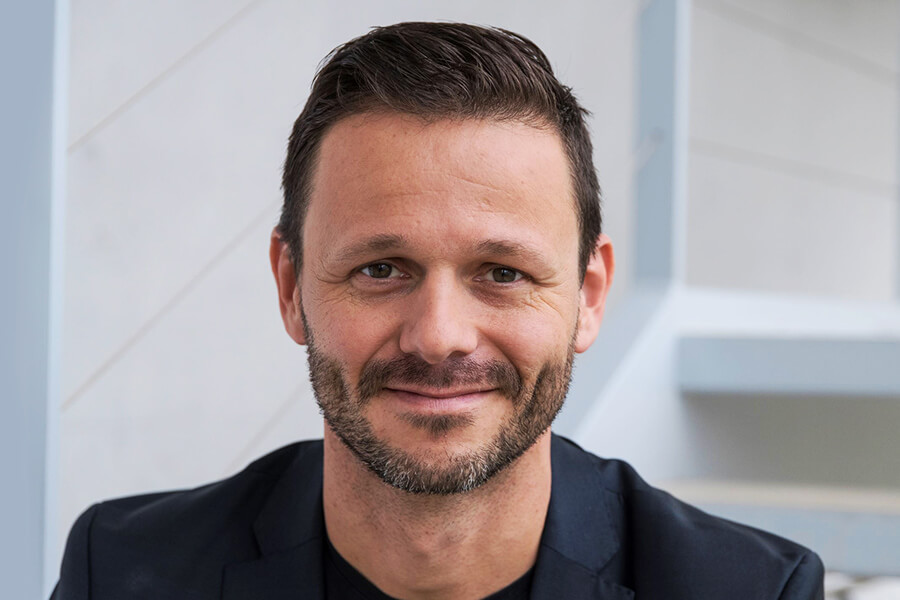 Already, urban infrastructure is struggling to adequately respond to citizens' current needs, and the population still continues to grow steadily. "There's no way around modernizing our infrastructures," shares von Radecki. As a result, a tremendous paradigm shift in our innovation system is necessary. In the past, cities have evolved as by-product of digital technologies, but to create a more livable urban future, this digital dynamic must be changed.
"We need to make sure that cities don't just react to progress; they must become proactive," explains von Radecki. "We need to develop technologies for cities, responding with innovation to the needs of urban citizens." We have the capacity to deliberately shape our infrastructural systems: Digital transformation is already well underway, and artificial intelligence (AI), 5G networks and the Internet of Things (IoT) have the power to set the minds of engineers, architects and urban planners into a creative spin.
"What if we switched to LED lighting? Making this swap would significantly increase energy efficiency, reducing streetlights' electricity consumption by up to 40 percent."
How to get creative with infrastructure
There are many starting points for developing new urban infrastructures or successively revamping parts of existing infrastructures with more intelligent solutions. One example is to focus on streetlights. Up to 50 percent of municipal energy budgets go toward illuminating streets, alleyways and neighborhoods. "What if we switched to LED lighting? Making this swap would significantly increase energy efficiency, reducing streetlights' electricity consumption by up to 40 percent," calculates von Radecki.
Moreover, these LED streetlamps have the potential to become smart. "If LED streetlamps were digitally interconnected, we could program them to stop the always-on, careless wastage of megawatts," says von Radecki "Instead, a lamp would only shine if there were someone nearby. We could even teach these streetlights to send out various types and intensities of light as well as make them reactive to the natural light of our days and nights. All this would help manage energy and reduce light pollution."
But smart lighting systems can do more than just contribute to energy management. LED streetlamps, as well as many other urban infrastructure elements, can collect interesting data and information about our city and everyday life between buildings. "We can use smart streetlamps to measure air pollution, monitor traffic and or oversee pedestrian flows at big events," notes von Radecki. All this recorded data can then be sent to and used by the responsible city department.
For example, data relevant for air quality would be transferred to a city administration's environmental department, road congestions would be reported to the local traffic control center and lighting would be controlled by the department of utilities. This data would enable all these service units to act and react precisely and efficiently, saving valuable resources. "It's all about interconnecting singular technologies. The networking part is key."
"By using what we call 'living labs', we can test solutions in different cities."
Smart Infrastructure, a shiny dream of the future?
Some cities have already adopted smart lighting networks – for example, Singapore or Stockholm. In San Diego, there are also plans to install 3,000 sensors in streetlights, with the intention to create an interconnected Internet of Things (IoT) and eventually transform the metropolis into a smart city. These are just three example cities embracing digitalization, but there are many other metropolises around the globe planning to innovate their infrastructure, aiming to create value for their citizens and make their hometowns brighter places.
In the cities where digital transformation is in full swing, the experience is proving to be positive. But there's no one-fits-all solution. What works for Stockholm may not work for Quito. Every city is unique and needs tailor-made answers.
Each town has its own blend of citizens, and they all have different priorities. They attach their individual values to different solutions and services. "By using what we call 'living labs,' we can test solutions in different cities," says von Radecki. "If something doesn't work as well as anticipated, we can adapt or alter the solution to fit that specific city. If something does work, we can scale it up."
When will it happen?
"We can't keep tinkering forever," the scientist warns. "We want to reduce carbon emissions drastically within the next 15 to 20 years." These ambitious goals can best be achieved by a meaningful digitization of our urban infrastructures.
"We need to focus on gaining momentum so that in 10 years time, the majority of metropolitan areas will run on enhanced and interconnected smart infrastructure systems, creating real value for the city dwellers, reducing emissions and making each city a brighter place to live in," explains von Radecki. "We still have a lot of work ahead of us!"
Brighter Talks - About the host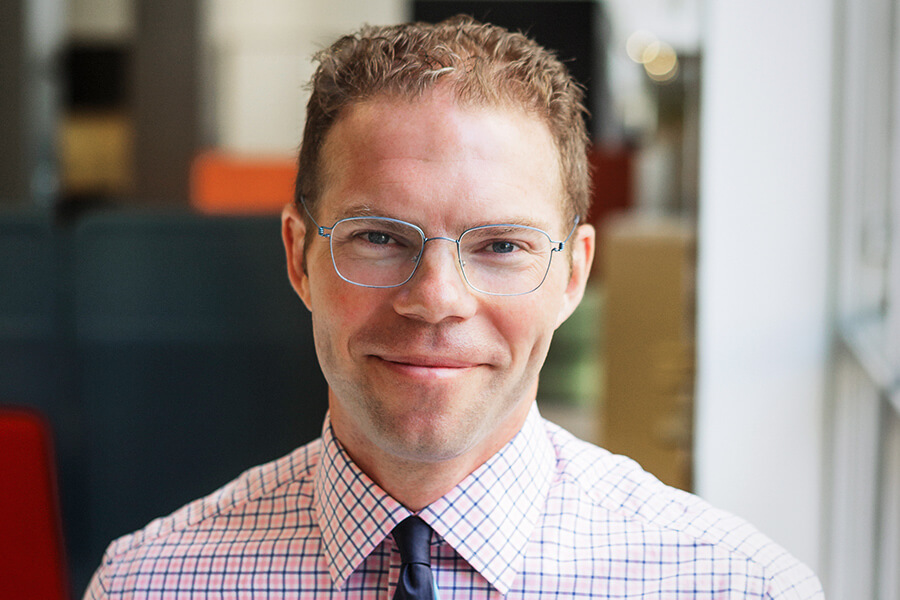 Being an urbanist and futurist Greg Lindsay focusses on "the city of tomorrow" and talks frequently about globalization, innovation and urbanization. The journalist and speaker is the director of applied research at NewCities, a global nonprofit committed to shaping a better urban future.