Biomass as a Raw Material – Naturally Sustainable
Nature can show us the way forward. Using only water, carbon dioxide, and solar energy, plants produce carbon, their key component. A totally sustainable way of production. And a role model for the chemical industry. Covestro will increasingly use carbon from biomass to replace fossil resources like crude oil.
Chemicals and renewable raw materials: It may sound like an odd combination, but ideas such as producing plastic from biomass have the potential to lead us to truly sustainable solutions. Just as electricity and the power industry are continuing to rely on renewable energy sources, chemical production is increasingly relying on renewable materials and processes.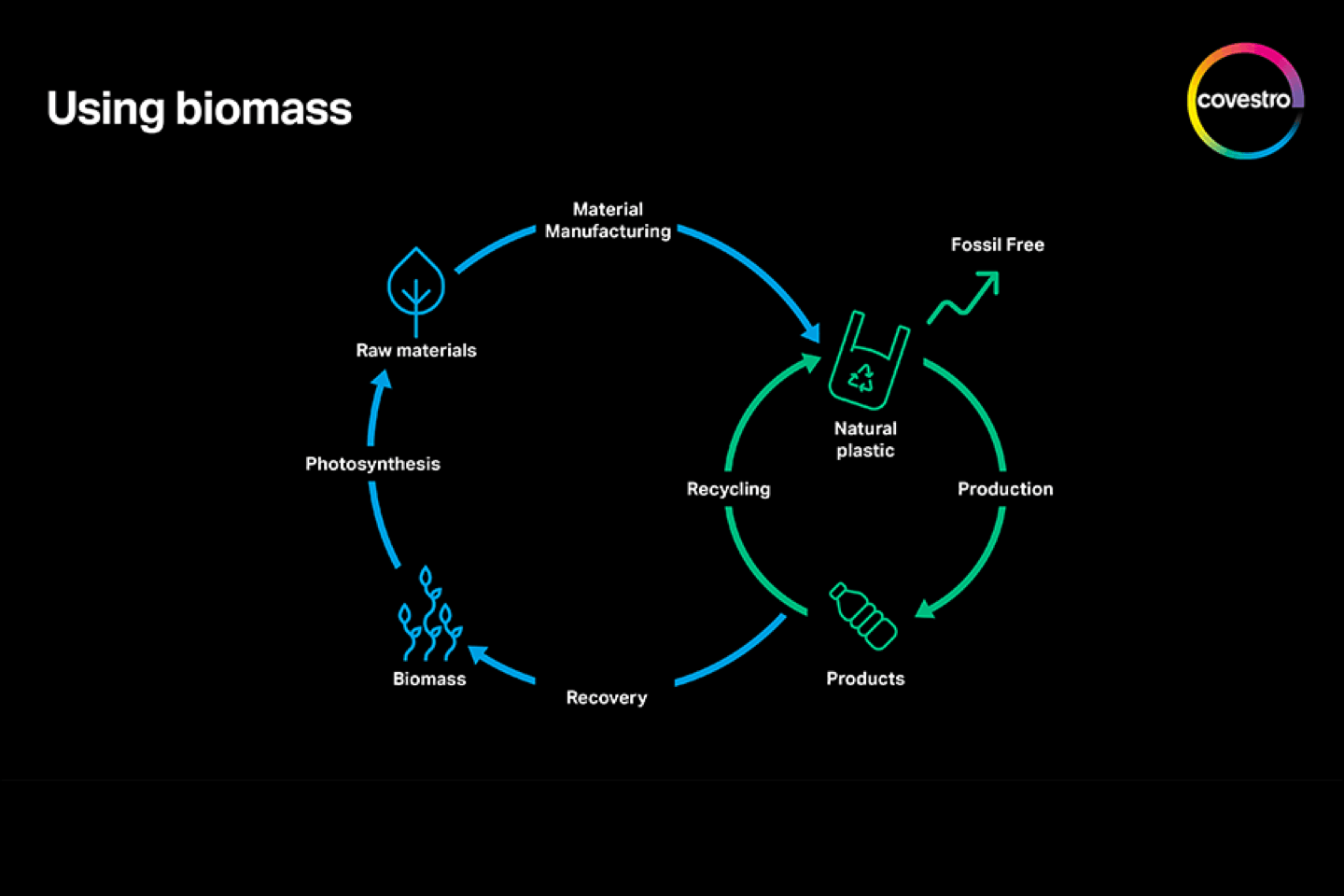 To advance the Circular Economy, Covestro is producing plastic from biomass, thus moving carbon in a cycle. For years, we have been working to end our dependence on fossil fuels and reduce emissions by using alternative materials like biomass in production. This has been met with increasing interest from our customers, and as a result, we have developed a diverse portfolio of sustainable solutions for industries across the board.
Sustainable Automotive Coatings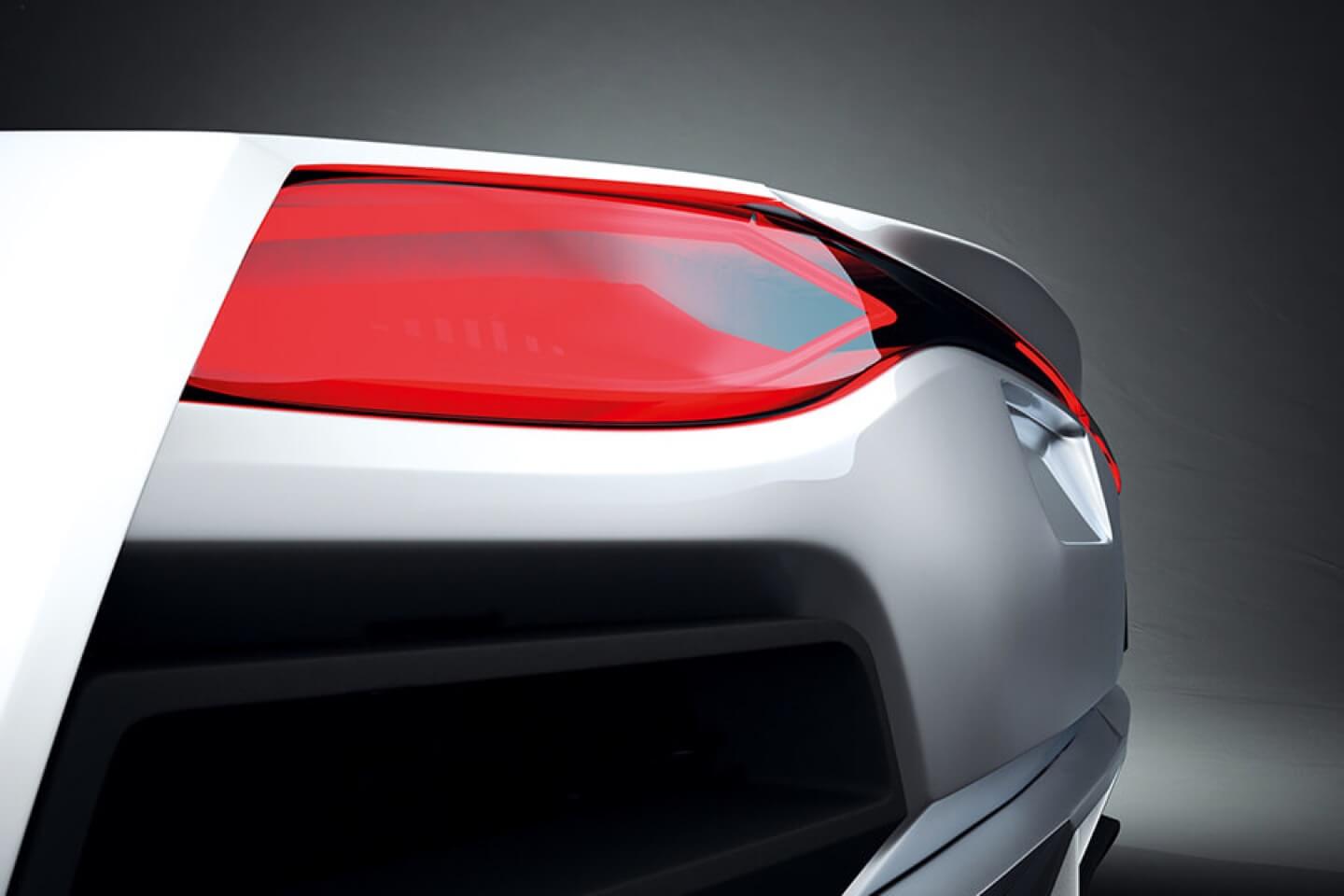 Protecting and beautifying: Paints and coatings are needed in many areas of life, and Covestro produces specialized components that help improve their performance, such as hardeners. Today, more and more of our paint solutions are formulated from biomass. For example, our hardener for automotive paints. Up to 70 percent of this product's carbon content is derived from renewable raw materials – without compromising protection or appearance. In the future, biomass is also set to play a major role in formulating sustainable paints for furniture and wood processing, reducing negative impacts on the environment.
Chemicals Made from Plants
Covestro and its partners have achieved an award-winning success in the field of renewable raw materials: The development and production of aniline completely from biomass. All of the carbon content of this important basic chemical is taken from agricultural products, such as plants like feed corn, instead of crude oil – a breakthrough toward sustainability! This newly developed process not only has a smaller carbon footprint, but also takes place under milder reaction conditions, making it better for the environment.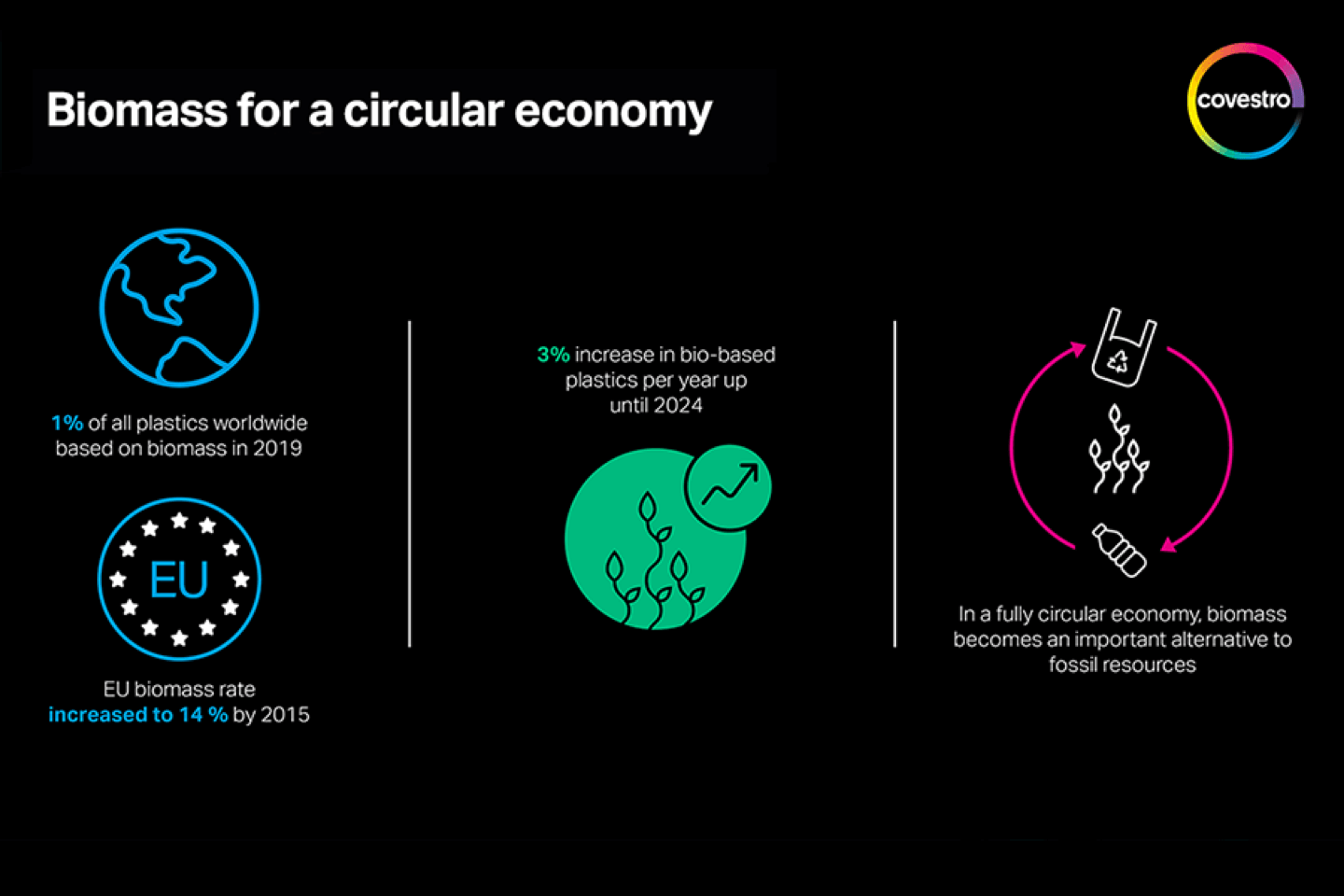 Following this breakthrough in the lab, we are now working on developing the technology needed to scale-up this sustainable production process. And we see new opportunities emerging. In various European research projects, we are testing bio-based methods for the production of various chemical building blocks. For example, Covestro is involved in the Percal project, which explores how organic municipal waste can be used to produce succinic acid. At the same time, the EU-funded BioCatPolymers project is working on producing polyols from wood.
Furthermore, the partners in the EU-funded SMARTBOX project are working with renewable materials such as lignin, cellulose and wood waste. With the help of biotechnology and machine learning, they aim to develop high-quality products that can be used in the production of polycarbonates.
Our overall goal is to promote the use of biomass and renewable raw materials across our industry, making chemical production fit for the future. We believe bio-based products are one important step in permanently reducing our emissions and making the chemical industry a more sustainable place.