Goals for sustainability
UN targets for sustainability: Covestro in the forefront
Make the world a better place. This is Covestro's goal for the next few years. Our rainbow-coloured logo is the synthesis of our corporate vision: we want to leave behind the grey that has characterized the chemical industry in the collective imagination and bring strength and colour into people's lives with our actions. With production processes, with high-tech polymers and with entrepreneurial choices we want to make the difference. And it was natural to welcome and make our UN goals for a more sustainable world our own.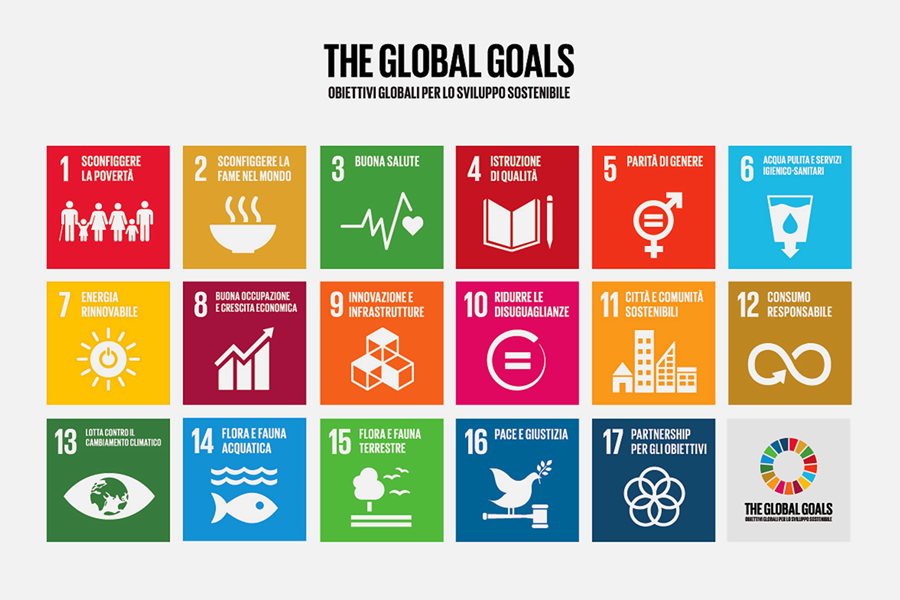 Corporate sustainability and social sustainability are intimately connected. The indications of the UN
The UN has set 17 goals to achieve sustainable growth. In 2015, the United Nations defined an agenda of practices to be followed to end all forms of poverty and inequality. And it has also been established to make economic processes ethical and sustainable, to fight climate change and to promote peace and collaboration between productive and social subjects.
These are guidelines that promote prosperity and together protect the planet. The 17 objectives can be grouped into 5 fundamental themes.
Fight against poverty. There are three key concepts: work, food and health. A battle that is waged with proper economic growth that offers decent jobs, gives the right sustenance for people and guarantees a healthy life for all ages.
Fight against inequalities. Building an inclusive society with a careful look at the most disadvantaged populations, with better education and equal opportunities for all. Giving guaranteed access to health services, clean water and renewable energy.
Sustainable economic development. To push industries to pursue innovation in production and infrastructure. Offer a job that respects people and a life that takes place in cities or communities of solidarity attentive to the consumption of goods and energy.
ustainable environment. Accept requests and requests for a greener planet. Carefully manage oceans like land. Respect ecosystems, fight desertification and stop the loss of biodiversity.
Cooperation for peace and solidarity. Promote fairer societies with strong institutions capable of supporting people. But also able to dialogue with the great actors of productive life and to build global partnership actions for sustainable development.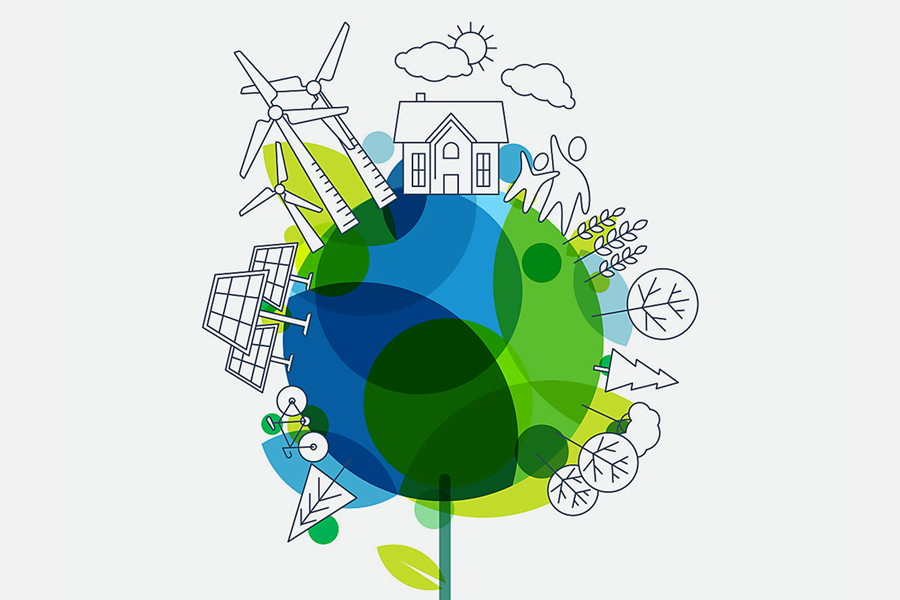 Covestro, as the world's largest producer of high-tech polymers, enthusiastically joined the project and compared its corporate policies with the UN directives. Just at this time when the Covid-19 pandemic has become a global health crisis, the United Nations is asking for an urgent and coordinated response. There will be a "better recovery" through the construction of fairer, inclusive, sustainable economies and societies. Building scenarios that are more resistant to pandemics, climate change and the many other challenges we will face. It is a complex period but also full of opportunities to be seized.
Covestro's concrete actions for sustainability
As a large company operating worldwide, we are aware that we have a special responsibility. For 2025, we have set ourselves ambitious corporate objectives that are perfectly in line with those of the UN. We are also creating projects that seem far from our field of action but which, due to the great rate of innovation and creativity, reflect the corporate values and energies that gave birth to Covestro. The name itself, Covestro, is the synthesis of three words that reflect our identity: Co of collaboration, Vest of investment in avant-garde productions and Stro (strong), which underlines our strength and determination in acting in the market and with our partners.
The new polymeric materials against poverty and for the right to medical treatment
For the populations of south-east Asia, we have created solutions for the conservation and storage of food which in those climates are subject to rapid perishability. With Covestro polycarbonate, small light and resistant solar-powered fridges or domes for solar dryers have been made.
On the public health front, we are particularly proud of our innovative polymers dedicated to medical applications. Our products are used extensively in many devices and also in life-saving technologies. For example, the biocompatible polycarbonate resins with which reliable devices for cardiac surgery are created.
Technologies against inequalities and for the diffusion of vital resources
Through inclusive projects aimed at young people, we increase participation in community life and awareness of environmental protection. Numerous educational projects around the world such as:
support for Green light for Girls, an organization that offers equal opportunities to girls who want to study technological and scientific subjects;
the gift of 500 computers in Malawi for access to better educational resources.
We study technological innovations at the service of greater availability of vital resources such as water or energy.
In the hydraulic field, we have created closed-circuit systems for the recovery of wastewater. Thanks to a composite material of polyurethane and glass fiber, we have produced wind turbines with superior mechanical properties and lower production costs than traditional ones.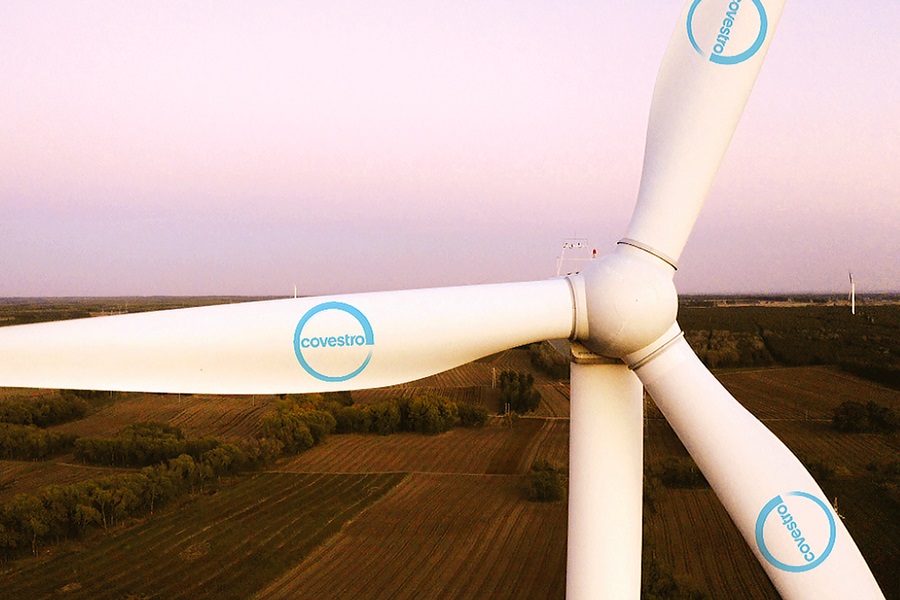 Sustainable economic development that takes care of resources and people
Through technological research, we create materials that improve people's lives and save raw materials and energy. Like our CO2 recovery polyols or light polyurethanes dedicated to the automotive industry that addresses the problem of reducing and recovering the emissions that cause global warming. We offer quality jobs by improving the production processes that guarantee the safety, health and well-being of our employees.
Innovation for a cleaner environment
We are doing everything possible to reduce the environmental impact of our production processes. With the STRUCTese™ system, a project born from Covestro research centres, we measure and manage the energy consumption of the plants individually. This way we can make sure that as little energy as possible is consumed. We managed to decrease energy consumption by about 10% at each production site and to consume 1.65 terawatt-hours less energy per year. The saving in terms of CO2 is approximately 470,000 tons less than greenhouse gases.
We also managed to prevent the loss of pellets (small plastic fragments) during processing, so that they do not disperse into the environment and pollute it. And we are encouraging our suppliers and customers to do the same.
Collaborate to develop dialogue and innovation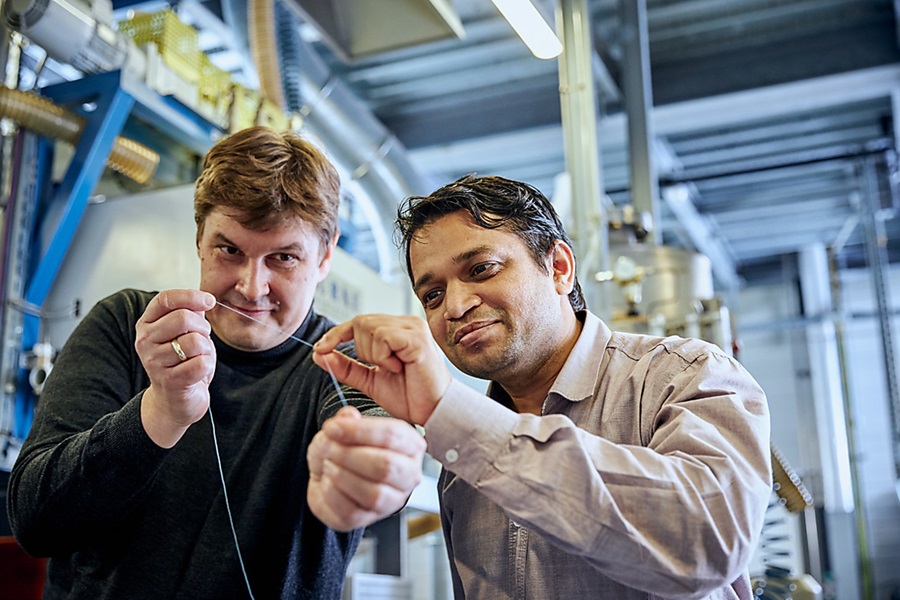 Collaboration makes us stronger. All our research and innovation activities aim to create an international network with universities or institutions. Our attitude is to connect ideas, create projects on topics such as renewable raw materials, energy from renewable sources or new composite materials for applications in light constructions.
Today more than ever it is essential to work together to make the world a happier place, a better place.