Sustainable and certified TDI: change the chemistry of PUs
Sustainable TDI
Sustainable TDI from renewable sources: polyurethane becomes zero impact
Since the beginning of 2022, one of the world's largest producers of mattresses and padding, Sinomax, has been producing flexible polyurethane foams with the new sustainable toluene diisocyanate (TDI) obtained from renewable raw materials. It is another step towards the circular economy that Covestro achieves by adding an ISCC Plus certified mass impact material to its portfolio and which offers customers the ability to create products with less influence on the environment.
TDI, together with MDI, is one of the precursors for the manufacture of polyurethanes and since the 1980s their market has had a continuous and strong expansion.
The latest surveys conducted by Cognitive Market Research have estimated the global market value of MDI, TDI and polyurethane at $ 77.9 billion in 2021 and is expected to reach $ 105.3 billion by 2026, with a growth rate annual (CAGR) of 6.2% between 2021 and 2026.
To push the demand for PU foams is certainly the versatility of the material that see it applicable to numerous sectors. But the greatest demands come precisely from energy standards, from the need for environmental sustainability to which polyurethanes know how to give efficient and effective answers.
Sustainability drives the demand for TDI
TDI, MDI and polyurethane find many applications in the construction sector. Today construction has the largest share in the polyurethane market where it is in great demand for the construction or renovation of houses, offices and other buildings because it is light, easy to install, versatile and with a long life. Flexible foams are essential components for paints, coatings and adhesives. While semi-rigid and rigid PUs are used as structural and insulating foams in buildings.
Surely the most important application of polyurethane in construction is insulation. Polyurethane foam has unique thermal properties that make it ideal for walls and roofs of new homes and for renovations of existing homes. Insulation is usually required in cavities, roofs, floors, around pipes and boilers. As a material it can dramatically reduce heat loss in homes and offices in cold weather and during the summer it plays an important role in keeping buildings cool by reducing the need for air conditioning. Polyurethane is a cost-effective, durable and safe method of reducing carbon emissions that lead to global warming.
Flexible foam is also one of the most used materials in the furniture industry. It is mainly used in home and office furniture, mattresses, pillows, seats and carpets.
But also packaging and automotive are the other sectors in which the use of polyurethane is growing. PU foams help car manufacturers reduce weight by increasing fuel economy and vehicle life. As cushioning materials, flexible polyurethane foams serve to absorb vibrations and provide support, resilience, comfort, durability and resistance to handling for a more comfortable ride.
The increase in demand for TDI, MDI and polyurethane will also be driven by the increasingly stringent requirements on energy efficiency at a global level that sees governments and organizations confronting both the new geopolitical scenarios and the need to reduce global warming.
Conversely, the main brake on the market will be the toxicity, environmental concern of traditional TDI and MDI. The new bio-based materials will represent an opportunity for the market both in terms of consumption of fossil resources and savings of traditional energy.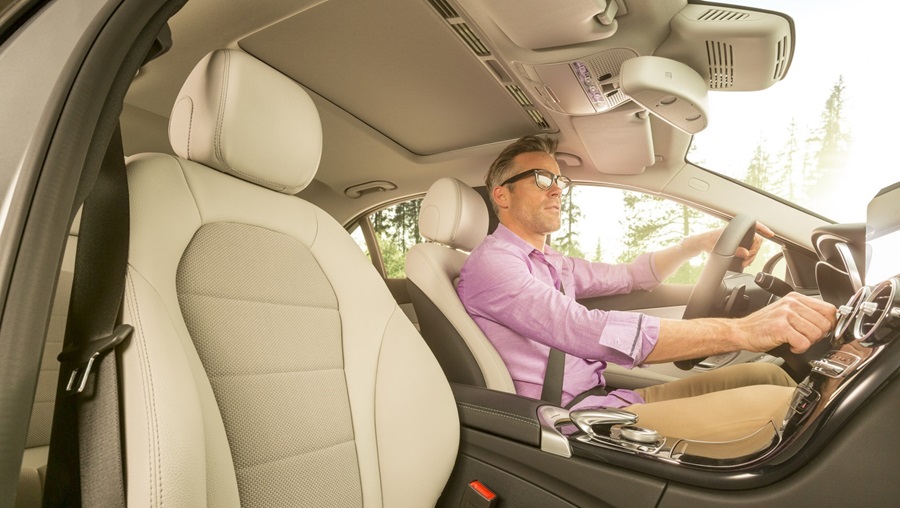 Certified mass balance TDI
Covestro's renewable toluene diisocyanate offers a significant reduction in the CO2 footprint, while retaining the same high quality characteristics as the TDI produced from benzene. Customers can use this TDI as a drop-in solution, which means it can be quickly and easily introduced into existing manufacturing processes, without the need for technical changes, and companies can continue to use their formulations, machinery and processes. tested. With the ISCC Plus certified low impact TDI, production becomes sustainable with an advantage both for the reputation of companies on the markets and for the achievement of climate objectives such as the reduction of greenhouse gases imposed by regulations.
Renewable TDI is produced both in Germany, in Dormagen and in China, in Shanghai. The vibrant Asian market will be key to the demand for TDI, MDI and polyurethane and forecasts indicate it as the leading producer and consumer of PU foams for years to come.
However, the renewable TDI is only one of the steps for all polyurethane chemistry that must become even more sustainable until net zero is reached. Klaus Schäfer, Covestro Chief Technology Officer explains:
"Years ago, our unique gas phase technology was a milestone towards greater energy efficiency in TDI production. We then committed to further reducing emissions from our production by switching to green electricity. This subsequent improvement now makes it clear how far we are continuing our path towards zero impact production and the circular economy. Using mass-balanced renewable raw materials, we now also strive to significantly reduce our indirect emissions in the supply chain and offer products with a reduced carbon footprint."